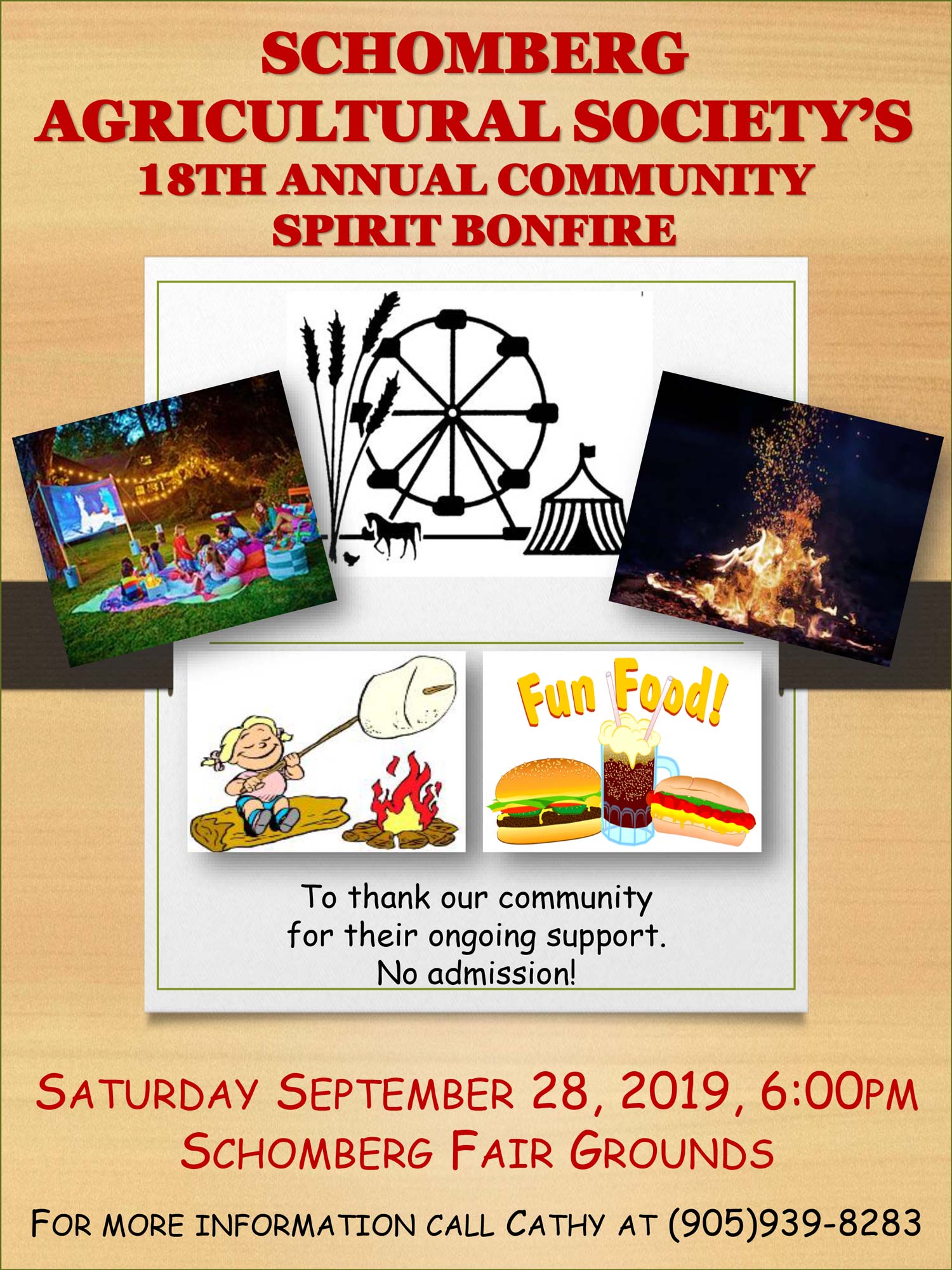 The Schomberg Agricultural Society invites everyone to join them at the Annual Community Spirit Bonfire Night. There's food and entertainment. Dancing, singing and a lot of laughter is expected.
With the cool fall air, the great BBQ food under the Fairground lights – it doesn't get much better than that. There's supervised crafts for the kiddies at 6PM
And don't forget to enter a scarecrow in the Annual Scarecrow Competition (presented by the Schomberg Village Association). There are prizes to be won and a lot of fun to be had. For more information, visit the 'scarecrow site' at www.schombergscarecrows.com
Join us on September 28th, 2019, 7:00PM in the Agricultural Fairgrounds behind the Community Centre on Main St. The 'gates open' at 6:00 pm, but don't forget to bring the kids for the crafts!
Kids crafts
Fun food
Live entertainment
Bonfire and marshmallow roasting 7:00pm
We hope to see you there!
For more information call (905)939-8283.
Thank our community for their ongoing support. Admission is Free!
"Special thanks" to Farco Entertainment for their continued support.