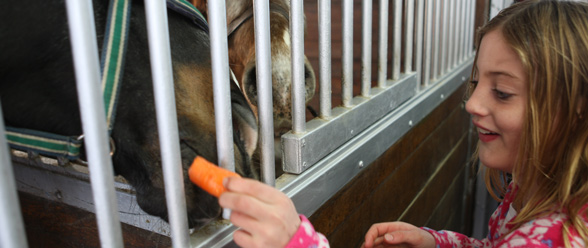 Schomberg Farm Tour, Great way to kick off March Break
'Dress Warm' – 'Wear your Boots' – 'Breathe the Fresh Air' – and 'Have Fun on the Farm' are all the things you have to remember when you're  getting ready for the 10th Annual Schomberg Agricultural Farm Tour. If you haven't already set the date in your calendar, don't wait any longer, mark it down on Saturday March 8th, 2014 from 10 am to 3 pm.  You will tour a variety farms (up to 7) that will be educational and give a great insight into the life on a farm. Tickets are  $10.00 per vehicle.
On the day of the tour you may purchase a ticket at the Schomberg Community Hall, 325 Main St, Schomberg . Enjoy Lunch at the hall- a hot dog, homemade soup or even some chilli to warm you up.
Do you enjoy wine? Have all your questions answered on how to select and enjoy your favourite wine.
Are you eating healthy? Learn about milling of whole wheats and spelt.
Curious of where milk comes from? Get up close to see the cows in their surroundings and oh those baby calves are so cute.
Did you know horses can do tricks? Watch them listen and perform to their leaders commands.
Have you ever seen those big tractors and machinery in the field diligently doing a job? Learn what they are doing. Ask questions learn how and what a farmer is doing in the fields in the spring, summer and fall. Along with when they plant crops, what the yield is and how does it get to our table.
Come meet the animals. See beef cattle, llamas, get up close and touch the baby lambs, and even miniature horses.
Did you have an egg for breakfast today?  Meet the chicken who might of laid your egg!
Flowers are the mainstay for gift giving, plus they smell beautiful.  Learn the process from seed to the garden market. Get your answers As Spring Will Come!
Bring your camera and enter the contest at Schomberg Fair by creating a Farm Tour collage. See the category under photography,  pick up your prizelist on the tour for Schomberg Agricultural Fair– May 22 to 25th, 2014.
Saturday March 8th, 2014
10:00am – 3:00pm
$10 per car (no dogs please)
Tickets available starting one week before at:
For more information please contact Janet at 905-859-0834