Featuring Our Theme
"On The Farm"
Saturday March 12th, 2011
10:00am to 3:00pm
$10 per car
(no dogs please) 
Tickets available a week before at:
Schomberg Rona Cashway
Schomberg Farm & Garden Supplies
Richvale Saddlery, Hwy 9, Schomberg
Brownsville Guardian Drugs
Nobleton Feed Mill
Tottenham Feed Service
Tottenham Home Hardware
Maple Farm Supplies, Bolton
Tickets can be purchased on the day of the tour at the Community Hall, Main Street Schomberg.  A light lunch will also be served. Free Sleight Rides on the Fairgrounds (Weather permitting)
Contact: Janet at 905-859-0834
Farm #1
This modern facility offers year round indoor/outdoor beginner to advanced riding lessons as well as summer and winter camps.  Their services also include: sales, purchase and leasing of hunter and jumper horses and ponies, full custom board and training in addition to coaching and National level competitions.
Farm #2
They have a sheep flock of approximately 150 ewes along with many new born lambs.  The 85 head of beef cattle come in many different colours and breeds.  There also are goats, llamas and horses, from the big black Percherons to the small miniature horses.
Farm #3
They raise Registered Percheron horses, beef cattle and crops.  The Percheron horse is a draft horse that originated in France.  They show horses from May to November at local fairs, the CNE and the Royal Winter Fair.
Farm #4
This 22 acre estate boasts outstanding wines and a friendly, professional atmosphere.  They strive to harmonically infuse the tradition of European winemaking with the finest quality of grapes grown.  The unique composure of the soil give the grapes an unparalleled distinction from that of any other Ontario location.
Farm #5
These greenhouses consist of a 120,000 square foot operation meeting the demands of the ornamental floral industry. They are one of the few nurseries in the area that specializes in Reiger Begonias and Zygocactus.
[fusion_builder_container hundred_percent="yes" overflow="visible"][fusion_builder_row][fusion_builder_column type="1_1″ background_position="left top" background_color="" border_size="" border_color="" border_style="solid" spacing="yes" background_image="" background_repeat="no-repeat" padding="" margin_top="0px" margin_bottom="0px" class="" id="" animation_type="" animation_speed="0.3″ animation_direction="left" hide_on_mobile="no" center_content="no" min_height="none"]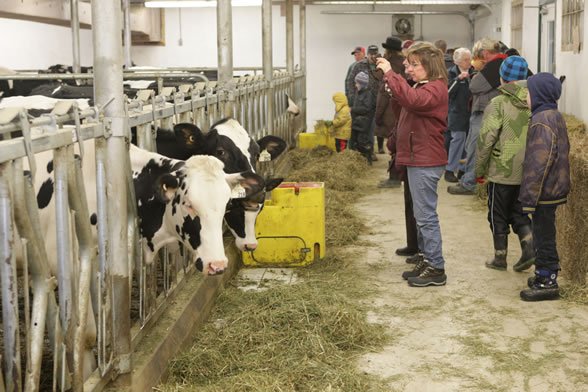 [/fusion_builder_column][/fusion_builder_row][/fusion_builder_container]